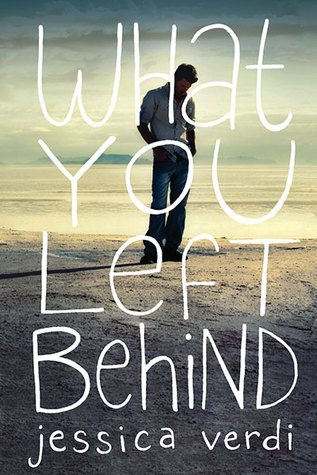 you can find the book at:
GoodReads
Amazon
Barnes and Noble
Author Website
goodreads summary:
It's all Ryden's fault. If he hadn't gotten Meg pregnant, she would have never stopped her chemo treatments and would still be alive. Instead, he's failing fatherhood one dirty diaper at a time. And it's not like he's had time to grieve while struggling to care for their infant daughter, start his senior year, and earn the soccer scholarship he needs to go to college.
The one person who makes Ryden feel like his old self is Joni. She's fun and energetic—and doesn't know he has a baby. But the more time they spend together, the harder it becomes to keep his two worlds separate. Finding one of Meg's journals only stirs up old emotions, and Ryden's convinced Meg left other notebooks for him to find, some message to help his new life make sense. But how is he going to have a future if he can't let go of the past?
my review:
Rating: ★★★☆☆
~ARC provided by Netgalley in exchange for an honest review~
Ryden is young boy struggling with the guilt that if he hadn't gotten his girlfriend pregnant, she wouldn't have stopped her chemotherapy – and would still be alive. But now Ryden is learning the challenges of a teen parent, and is on a journey of both forgiveness and acceptance, making this a fast paced and heart felt story.
What I really liked about this book what that the narrative actually felt like a 17-year-old old. The language is simple and Ryden doesn't spew weird poetic speeches like most YA contemporary novel, making it feel more genuine.
Verdi details the journey of teen dad, guilt and love over the course of this novel, mixing mystery and chaos as Ryden uncovers the journals Meg leaves for him, her sister, and best friend. Shedding a sad and realistic light on Ryden's situation, Verdi creates a real voice and doesn't sugar coat any of the situations and harsh realities Ryden must face.
I praise this book with how it deals with heavy topics such as cancer and teenage pregnancy. What You Left Behind is a story of struggles, denials and acceptance, making it readable.
However, I probably sound like the worst person ever by saying I hated Megan. She reminded me of Augustus Waters from TFIOS with all her wanting to leave a legacy in her place, but I didn't expect it be to a freaking living human being. I didn't find it at all reasonable when Megan decided to get pregnant for the sole purpose of leaving something behind. I believe that all children should have the best possible start in life, and should have the best possibilities of having a healthy life. But Megan's decision was literally the worst one possible. She's literally left a baby who will grow up to have a dad who barely knows what to do with her, grandparents who ignore her and will most likely grow up knowing her mother died so she could live.