you can find the book at: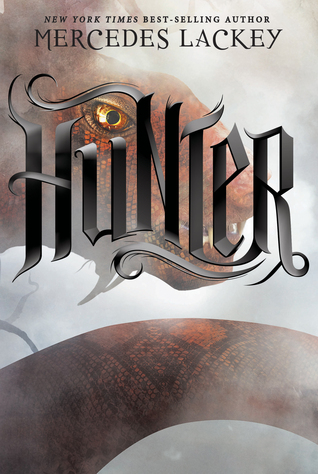 GoodReads
Amazon
Barnes and Noble
Author Website
goodreads summary:
Centuries ago, the barriers between our world and the Otherworld were slashed open allowing hideous fantastical monsters to wreak havoc; destroying entire cities in their wake. Now, people must live in enclosed communities, behind walls that keep them safe from the evil creatures constantly trying to break in. Only the corps of teen Hunters with lightning reflexes and magical abilities can protect the populace from the daily attacks.
Joyeaux Charmand is a mountain girl from a close knit village who comes to the big city to join the Hunters. Joy thinks she is only there to perform her civic duty and protect the capitol Cits, or civilians, but as cameras follow her every move, she soon learns that the more successful she is in her hunts, the more famous she becomes.
With millions of fans watching her on reality TV, Joy begins to realize that Apex is not all it seems. She is forced to question everything she grew up believing about the legendary Hunters and the very world she lives in. Soon she finds that her fame may be part of a deep conspiracy that threatens to upend the protective structure built to keep dark magic out. The monsters are getting in and it is up to Joy to find out why
my review:
~ARC provided by Netgalley in exchange for an honest review~
Joyeaux (Joy) is a 16 year old Hunter, with a group of seven magical Hounds whose job is hunting and killing dangerous and deadly monsters that slip into our world from the "Otherside,". Joy is required to leave her home in a mountain village to join the Hunters protecting the big city of Apex, where Hunters are celebrities with their own channels and cameras constantly following them and recording their every move.
The synopsis is okay but once I started this book, I realized that Hunter is pretty much every popular YA book ever. Our unlikely special snowflake of a hero is 'different', and is the only one who can save our world. (honestly, this is getting so boring now).  The writing was tedious to read, especially with its major info dumping in the first few chapters. I found myself having to go back constantly and read the same paragraph five times, because the author had created a large amount of new weird words that were really unnecessary.
Overall,  far too much info dumping and not a lot happening.I honestly never needed 5 Kindle pages for the origin of breakfast food and fashion. I just wanted the story to move along, but at this point, my interest disappeared when the story had barely begun.