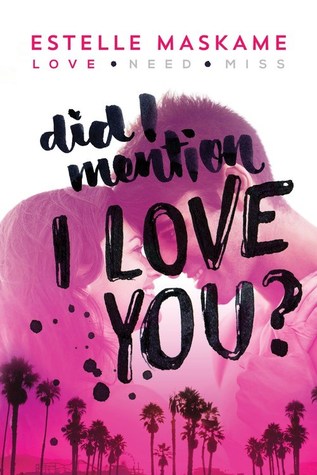 you can find the book at:

GoodReads
Amazon

Barnes and Noble
Author Website
goodreads summary:
When sixteen-year-old Eden Munro agrees to spend the summer with her estranged father in the beachfront city of Santa Monica, California, she has no idea what she's letting herself in for. Eden's parents are divorced and have gone their separate ways, and now her father has a brand new family. For Eden, this means she's about to meet three new step-brothers. The eldest of the three is Tyler Bruce, a troubled teenager with a short temper and a huge ego. Complete polar opposites, Eden quickly finds herself thrust into a world full of new experiences as Tyler's group of friends take her under their wing. But the one thing she just can't understand is Tyler, and the more she presses to figure out the truth about him, the more she finds herself falling for the one person she shouldn't – her step-brother.
Throw in Tyler's clingy girlfriend and a guy who has his eyes set on Eden, and there's secrets, lies and a whole lot of drama. But how can Eden keep her feelings under control? And can she ever work out the truth about Tyler?
my review:
~ARC provided by Netgalley in exchange for an honest review~
Estelle has a nice writing style, it's simple and there were moments of excitement within this novel where Estelle's self-taught style was interesting to read. I had actually read a part of this a while ago on Wattpad, and the change really does show how well she has improved. Estelle is incredibly talented for an 18 year old author and I definitely see myself reading many future books of hers. Maybe just not this one series.
I just didn't like Eden and Tyler's relationship. You're all probably laughing at me right because their relationship is the novel. But I didn't enjoy it, and it felt pretty toxic. Tyler spends a majority of the novel hating Eden, and vice versa. But then out of nowhere, they kiss and fall in love… despite being step-siblings. Tyler had many underlying issues, and I'm glad he gets the help at the end but it just sent that whole person-can-save-a-drug-addicted-person-if-they-only-love-them-enough vibe. Eden spends most of the novel telling him to just stop, and he just ignores her? What were you expecting, Eden? For him to drop every issue he had because a girl he just met told him to? No.  Tyler needed time to heal, and Eden just brought even more issues.
Overall, I would have liked this novel much better if it had solely focused on Eden and her summer, minus the relationship with her stepbrother, and developed Eden's backstory which I found more interesting than the actual story.